El Perdòn de Barbana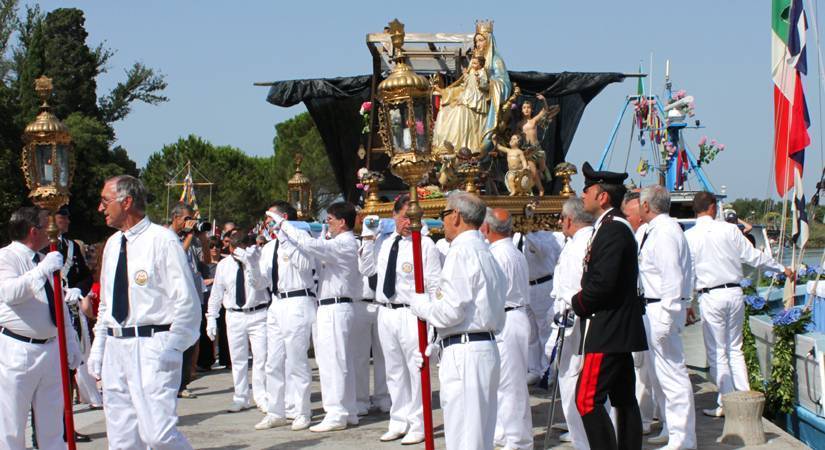 First Sunday of July
The main religious tradition of the community is Perdòn de Barbana, celebrated on the morning of the first Sunday of July. It is a votive procession during which a statue of the Madonna Angeli is transported with a suggestive procession of boats from the Basilica of Sant 'Eufemia to the island of Barbana, where an ancient Marian sanctuary rises, crossing the lagoon.
The origin of the pilgrimage dates back to 1237, when the people of Grado vowed to go to Barbana every year as a thank you for the end of a plague epidemic. The event, which starts early in the morning and is preceded by a day of recollection and celebration (the Sabo grando), today attracts numerous pilgrims and tourists.
The name Perdòn derives instead from the tradition of approaching, on the occasion of the pilgrimage, the sacrament of reconciliation.